Back Stretching Device - What Are The Pros and Cons of This Equipment?
A back-stretching device, or back decompression device is a medical device designed to treat or manage lower back pain. The two categories that the back-stretching devices can be divided into are the soft tissue devices and the hard tissue devices. The soft tissue back stretching device includes lumbar stretching devices, traction devices, and braces. The hard tissue back stretching device is comprised of orthopedic back braces and back supports. One type of back-stretching device is called the lumbar stretching device while another is called the lumbar stretcher device.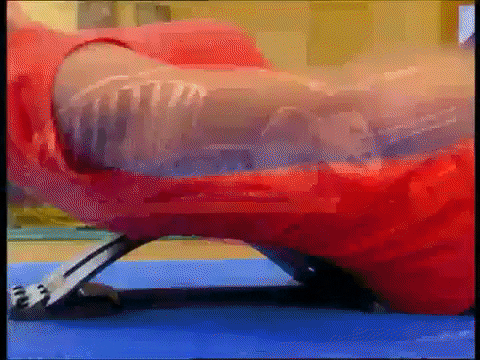 One of the main benefits of using a back-stretching device is that it is noninvasive. This means that the device is not surgically inserted into the back. Patients can instead perform back stretches without having to go through the added trauma of having the device surgically installed into their back. For this reason, many people who experience back pain choose to use these devices. However, there are some patients whose back problems are so bad that they need to go through surgery.
A back stretching device is often very effective at helping to relieve back pain. Many patients report that they do not feel as much pain in their back when they wear the device. In addition to improving flexibility, the device helps to elongate the spine and lengthen the soft tissue between the vertebrae. When the device is used on a regular basis, many patients also notice an improvement in how their back feels overall.
One of the main drawbacks to using a back-stretching device is that they are not always as effective as they claim to be. For example, the lumbar back stretching device may not always provide the improvement that the patient is looking for. However, many patients still report an improvement in the range of motion, flexibility, and length of their back as a result of their regular use of the back-stretching device.
Another common problem with using back-stretching devices is that they can become overly worn out after continuous use. This can lead to reduced effectiveness. This is especially true for patients whose activities of daily living include heavy lifting or frequent overhead work. When the back stretching device becomes worn out, it will not be as effective in terms of stretching the back as it was when it was brand new.
Another issue with using a back-stretching device is the possibility of numbness or pain when they are first being used. Most back-stretching devices come with instructions and are meant to be used in the early stages of the treatment process. It is important for patients to recognize this early on and to follow the steps carefully. If the patient does not follow the directions and does not start to stretch properly then there could be a risk of the back stretching device causing excessive pain and discomfort.
There are some back-stretching devices that have been designed specifically for those who suffer from back-related conditions. These products usually have advanced technology that has been designed to help relieve the pain associated with these conditions. Many of these products also come with other benefits such as better flexibility, and range of motion as well as increased strength and balance. Some devices may even help to correct back alignment. Depending on which back stretching device you are using, it may help to consult a physician first.
Take some time and consider what your options are when it comes to back stretching devices. Some of them can be very effective. Others may not be as effective, but they still can be very useful in relieving back related problems. When it comes to your health and safety, do not take any chances. Do some research and talk to the people who use the back stretching device you are interested in. This is an important step to ensuring your safety.